LATEST NEWS
News in the Club
Added: January 8, 2012
Winter Points Series Race turned playday
The Rio Grande Racers had originally planned to hold race #2 of the Winter Points Series on January 8, 2012. The previous race in December was cancelled due to bad weather and about 1/2 of the Rio Grande Racers members out sick. So with that in mind, we hoped and prayed for great weather. The forecast looked grim and Jerry Wright and Dale Roberts decided not to come down and risk having horrible weather ruin the event.

Murphy did however come to town. Just like clock work Murphy's Law kicked in and we had absolutely beautiful weather. 65 degrees, sunny and about a 3mph breeze was about as inclimate as El Paso could be! Please note, I am now posting/typing this as it is 38* with rain and snow flurries!

With Jerry and Dale not coming down, we decided to make it a playday/test day rather than a full on race day. Members tested most of the morning and we did eventually run a few simulations heats.

Henry Keller's G1 Cat looked super strong as did Tom Balliet's G1 Mono. Gary Gould had some ignition issues with his rigger. David Wale's sport hydro has met it's hulls speed limitations and he's starting to deal with the results of that. Annmarie's mono was running well and then just fell off, looks like a loss of compression. Joe Lapille's Sport Hydro looked great like it normally does. He plans to play with some different pipes next time out. Tony Solo's Rigger looked great while his Cat looked like it was a bit down on the horsepower. Tony says he is going to install a new ring in his CC powered boat. JC Greenlee had a rod failure due to a hydraulic situation. He broke a rod and destroyed a piston and cylinder. Rough day at the pond as he decided to retire his Insane Gen 2 Sport Hydro.

We enjoyed having Dan Zatorski and Mike Lynch join us at the pond. Mike has recently joing NAMBA and the Rio Grande Racers. He's trying to decide which route he wants to go for a new boat. I think Dan is close behind and should be joining us on the water soon. Dan has been a huge help around the race site with the retrieval boat and drivers stand. We look forward to these guys joining us on a regular basis..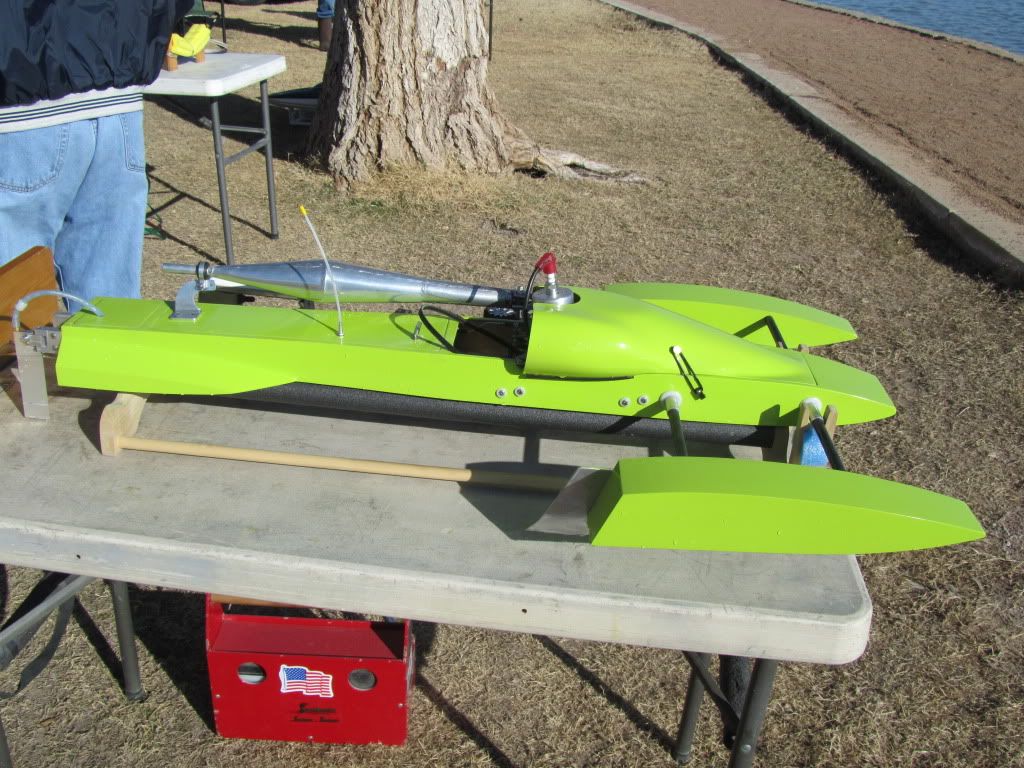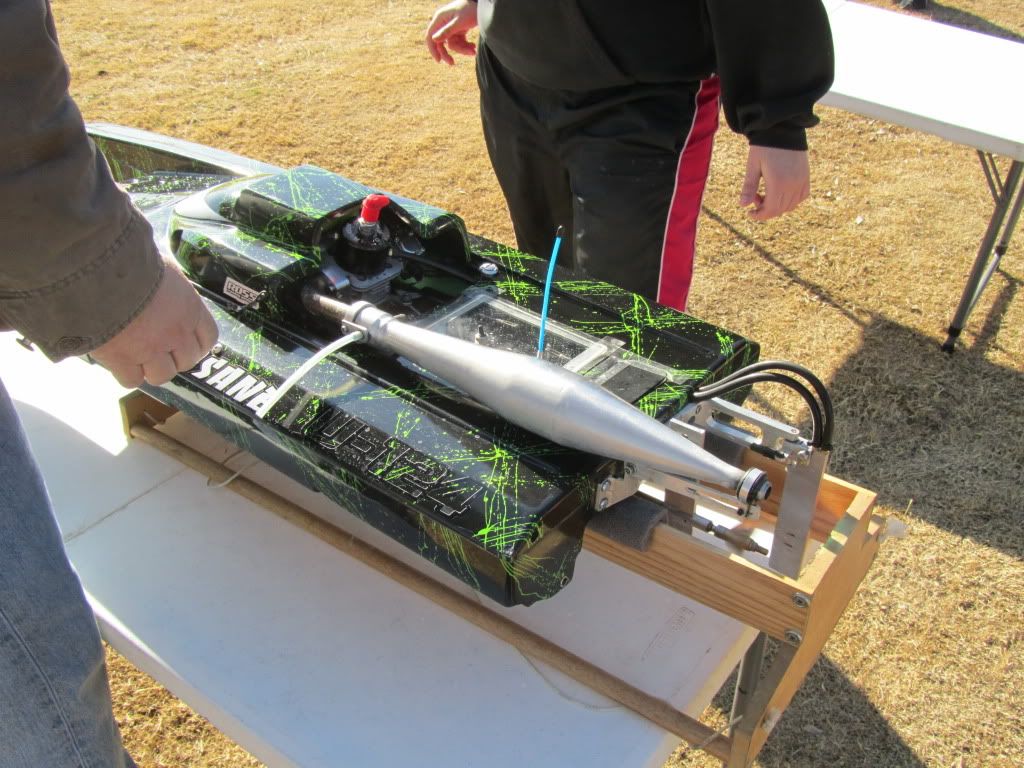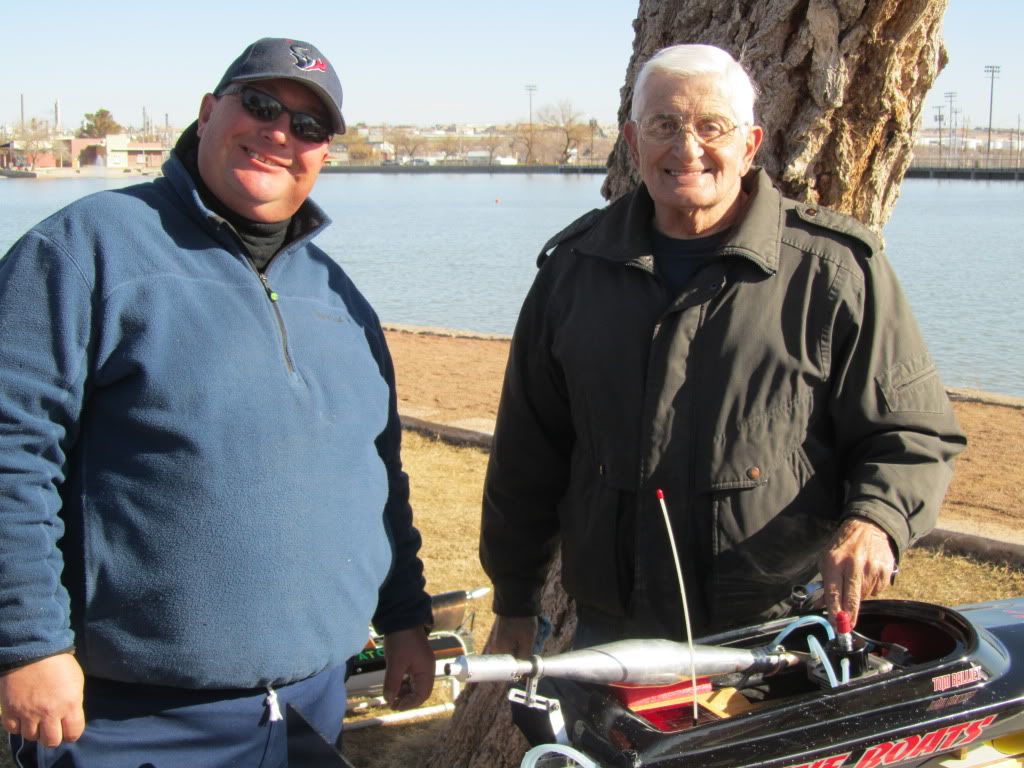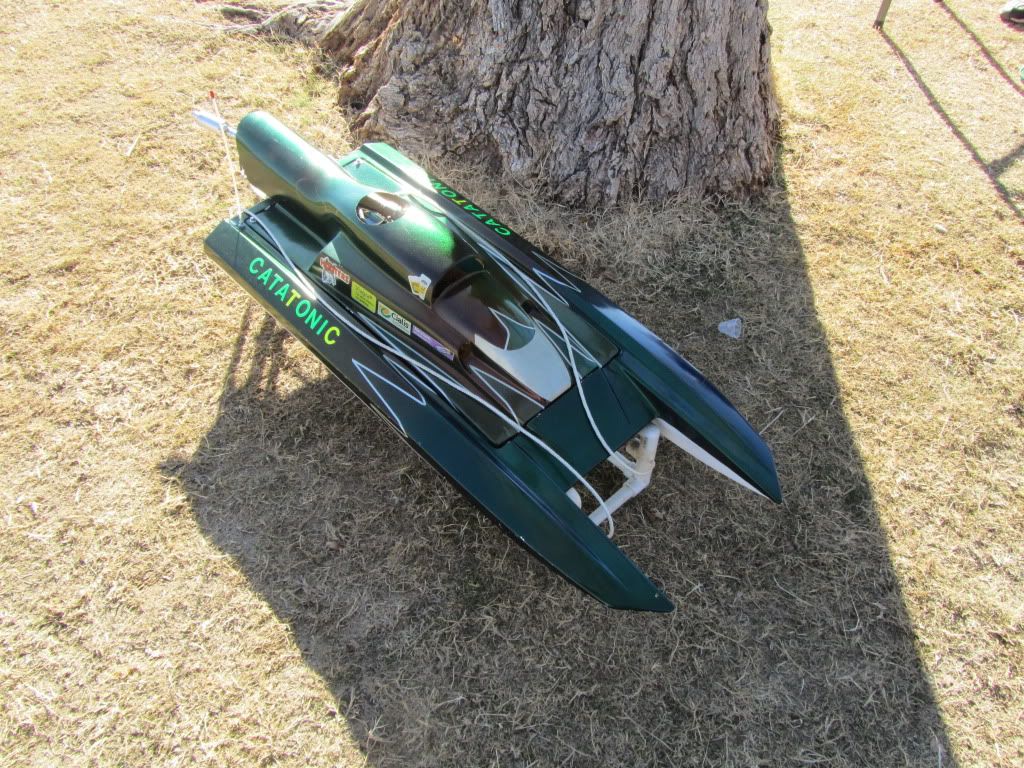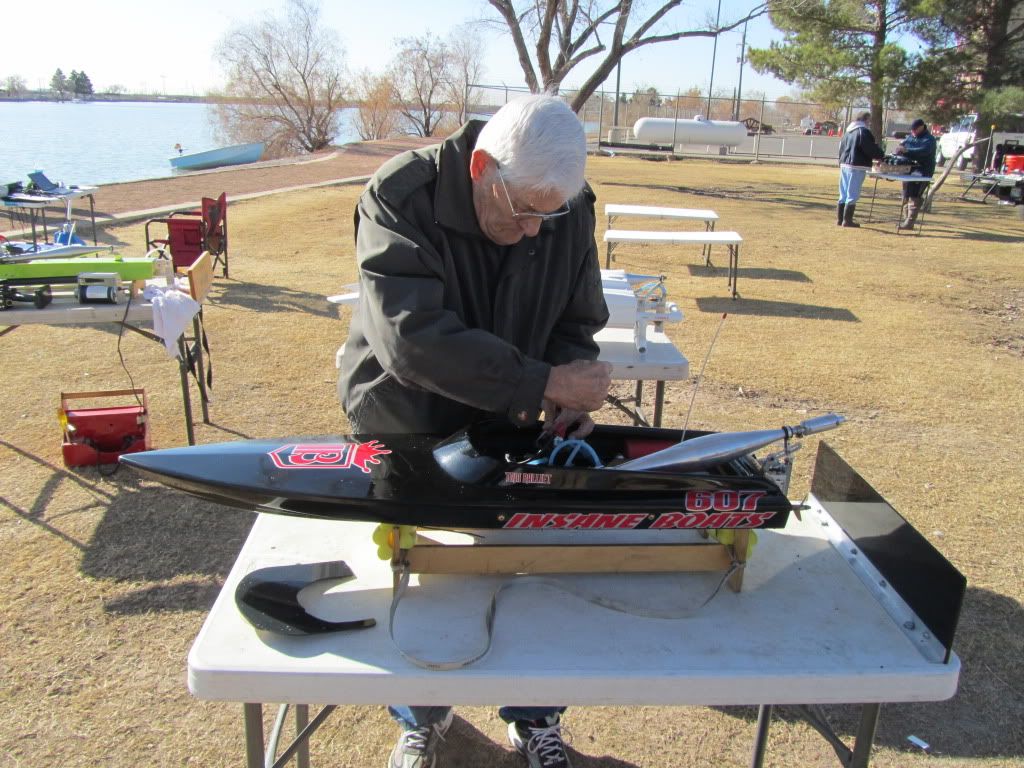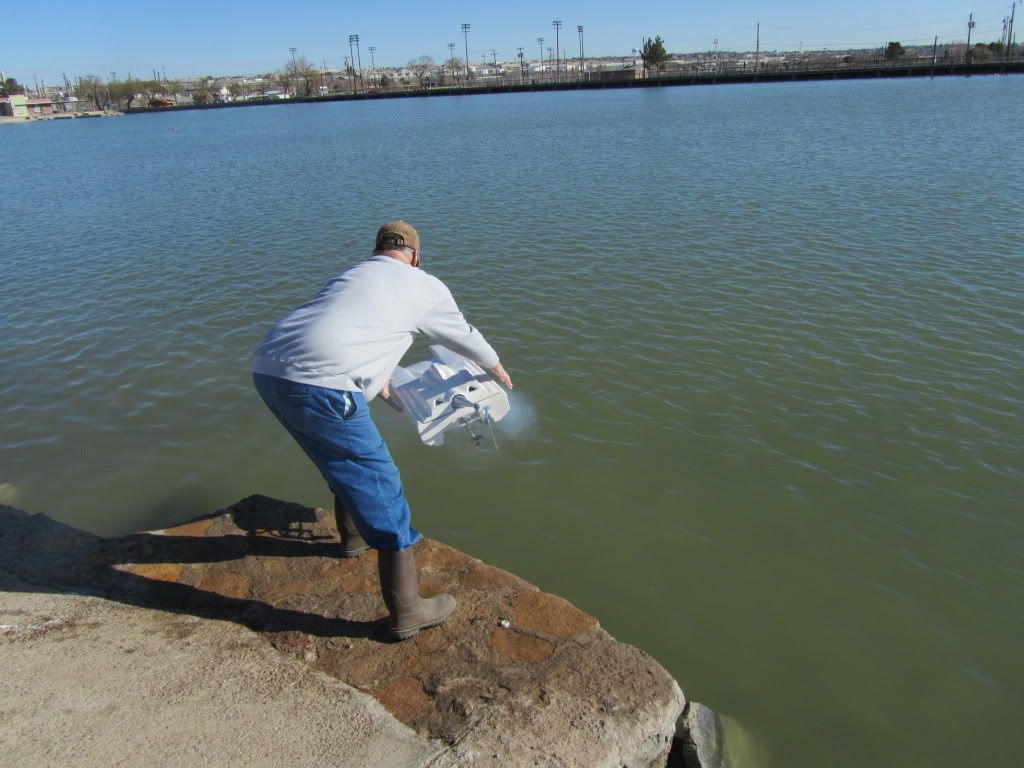 For any more information please contact Vice Commodore/Webmaster Jay Stone at jay.stone@rocketmail.com.